Posted by Brandon on 12th Aug 2015
Choke Manifolds
Heshka Oil's choke manifolds are designed to manage the fluctuations in well pressure that are seen while drilling. The pressure is controlled by diverting flow through various valves and chokes which in turn protects the downstream equipment from high well flow pressures. Manifolds can be configured for:
Well control
Frac flow back
Well testing
Well control
Underbalanced drilling
Heshka Oil builds manifold systems rated for pressures of 5,000 psi up to 15,000 psi for both Regular DD and H2S EE service trims. Our manifolds can be designed for various types of drilling installations which include Drillships, Fixed Platforms, Jackups, Land Rigs, Semis and more. We also manufacture skid packages based on your manifold configurations and other needs.
All manifolds use high quality, durable components that can be easily maintained. We always have replacement parts ready to ship as needed for proper maintenance of your choke manifold.
Our typical manifolds consist of:
Type FC Gate Valves
Type H2 Adjustable and/or Positive Chokes
Cameron or Swaco Style Hydraulic Drilling Chokes (Gate and Seat or Rotating Disc Style)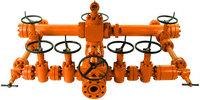 We also offer plug valve manifolds consisting of:
1502 Low Torque Plug Valves
Top or Bottom Entry Plug Valves
1502 Adjustable and/or Positive Chokes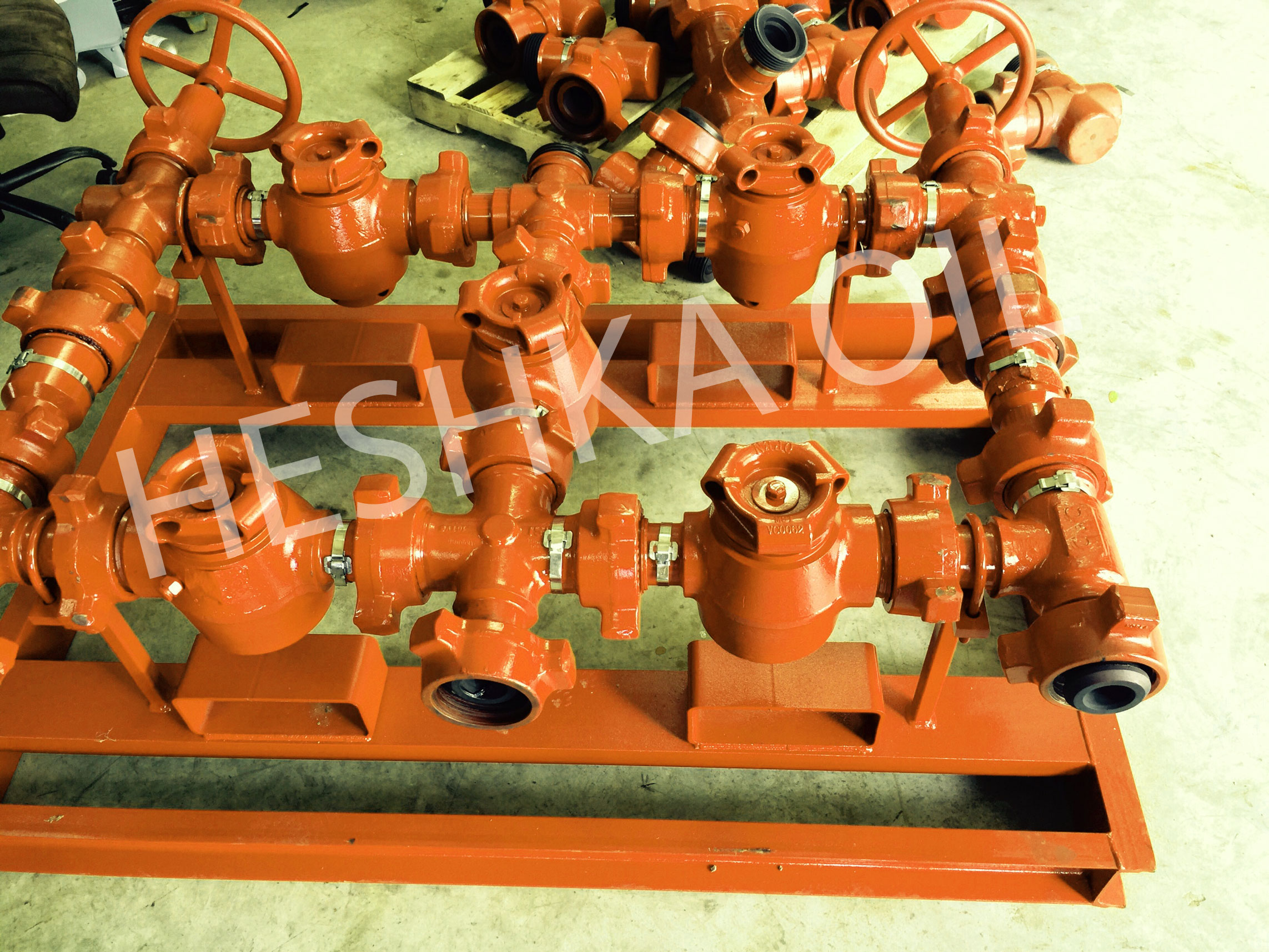 Contact us today for a quote Sales@HeshkaOil.com